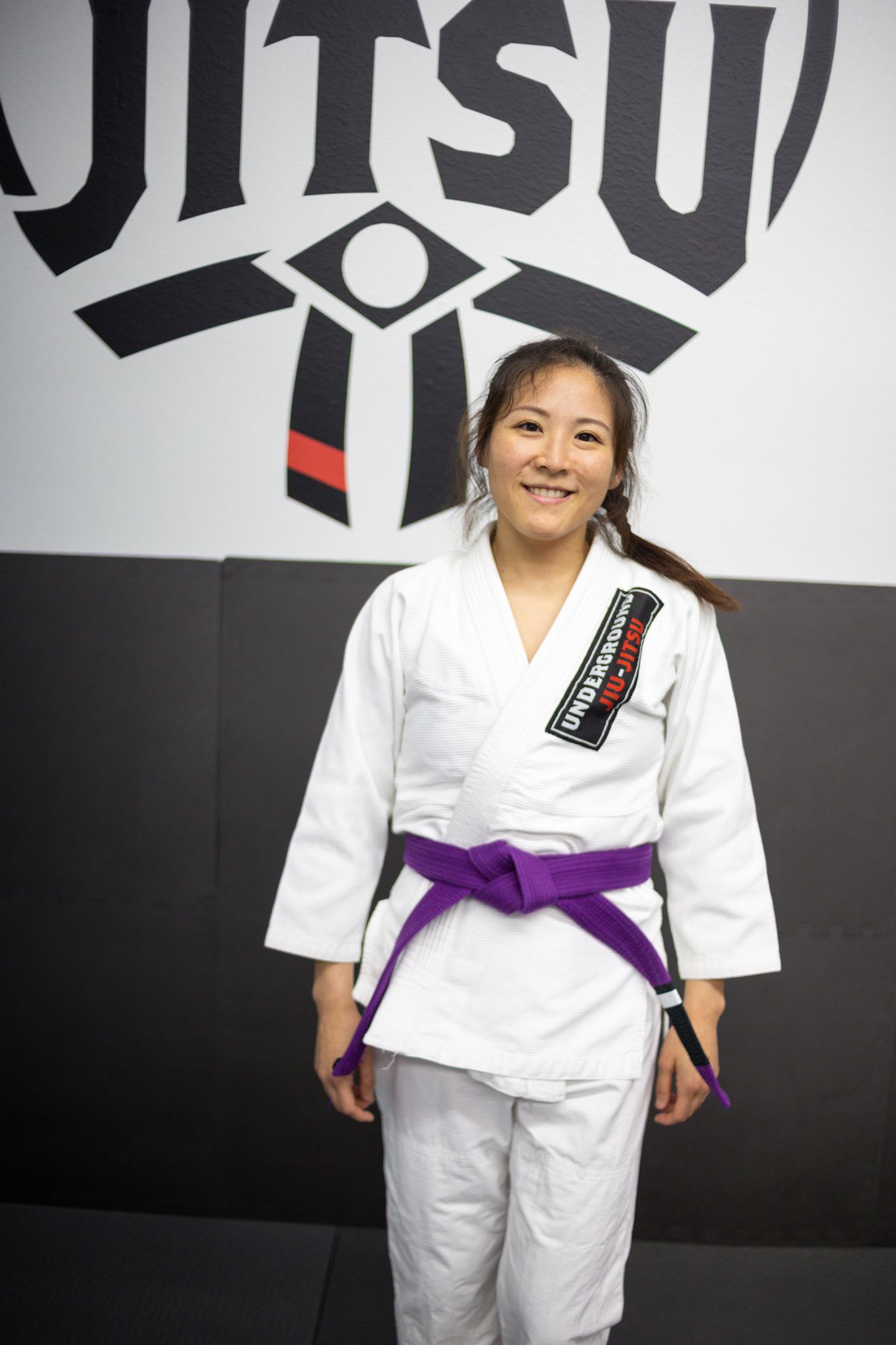 Sydney Yao
Sydney started her training in 2018. A Brazilian Jiu Jitsu gym had opened down the road from her workplace and a co-worker dragged her over during their lunch break to give a trial class a try. Almost immediately, she fell in love and signed up that day.
Prior to that, Sydney had done a bit of ballet, a bit of figure skating, piano, violin, and whatever else parents usually sign their kids up for. In 2016, she started Cross-Fit but didn't really get into fitness until that first Jiu Jitsu class.
Today, she holds the rank of Purple Belt in Jiu Jitsu and in just 3 years, transformed her life into one that revolves around fitness, strength and conditioning, and healthy eating. She competes regularly in local Jiu Jitsu competitions and trains alongside her husband, Diego. She is currently the coach for the Women's Only classes offered at Underground Jiu Jitsu and focuses on building a safe training environment for women to learn self-defense, fitness, and community-building.
Sydney received her Undergraduate Degree in Business Administration and Marketing from the University of Texas at Dallas (UTD), and works as a Budget Analyst in local government.
She is also the proud mother to her and Diego's baby boy, Leo.