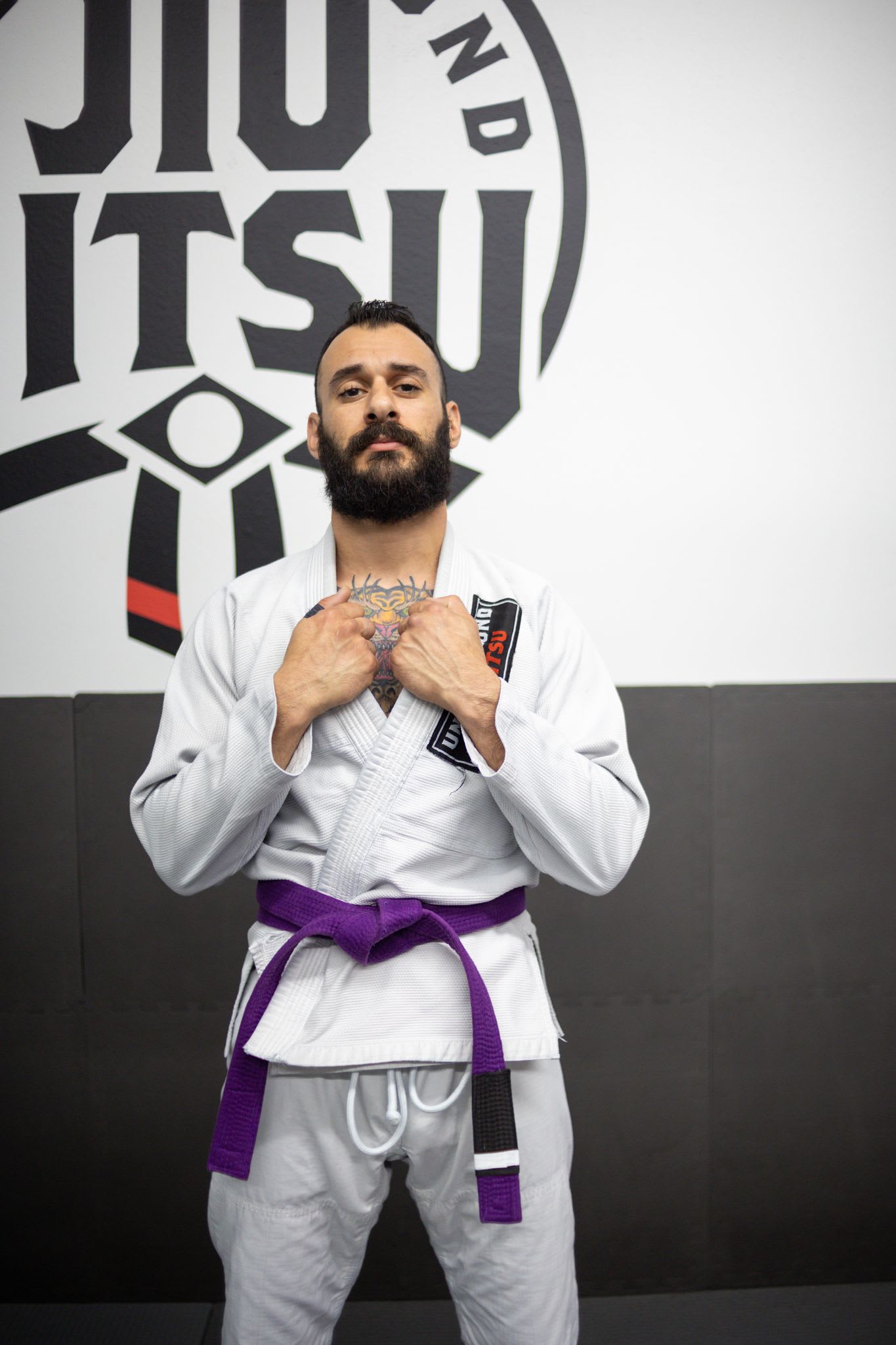 Richard Fares
A martial artist since the age of 7, Coach Richard began training in Tae Kwon Do, and received his Black Belt at the age of 17, but his true journey began in 2018 when he first walked into his first Jiu-Jitsu Academy and was introduced to the gym's brand-new coach from Brazil, Diego Santana. It was upon meeting Diego and seeing his coaching style Coach Richard decided he would become a dedicated student and follower of Diego's and they trained at several different gyms together.
(Fun fact: Richard earned the first stripe promotion that Diego awarded in the States as well as the first belt promotion when he promoted Richard to blue belt. He is also one of the first purple belts at Underground Jiu Jitsu).
A Navy veteran and proud father to three kids, all who train at Underground Jiu-Jitsu, Coach Richard's passion for teaching is something he is proud to share and pass down the art of Jiu-Jitsu to his family and to yours. Richard runs the Kids Program here at our gym and works alongside Diego to provide a fun and safe training environment to help children learn self-defense, anti-bullying tactics, fitness, coordination, and build a sense of community where the kids can thrive and make friends.